Fly Adventure Perú
Raimondi Park - Paragliding Port
Venue:
Calle Alfredo León 234,
Miraflores, Lima, Perú.

Phone number: (511) 596-8585
Claro: (511) 997542011
Celular: (511) 987 989 384
parapente@flyadventure.net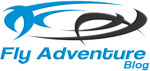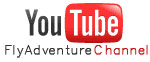 FLY ADVENTURE

Paragliding School Peru

Want to discover a new experience? Dare to share our adrenaline world of paragliding!

We are FLY ADVENTURE, the best Paragliding School in Lima, Peru with internationally qualified and certified Instructors with more than 12 years experience.

We offer a range of Paragliding experiences and adventures for everyone to enjoy including Tandem Flights and Paragliding Courses. We offer Equipment Rental and a Shop full of everything a Paragliding Enthusiast desires!

FLY ADVENTURE is also dedicated to Aerial Advertising, Paragliding Publicity, Film and Photography; we can recommend a range of marketing opportunities to suit the needs and budget of every company.

Our professional instructors are waiting to share with you their passion for flying! Every day we strive to offer quality, personalised training for all those who wish to fly.

Contact us for more information about the best adventure in Peru!




Wind forecasts

Look the weather before go to fly




Costa Verde rides...Exciting!





Rides in the Valley of Pachacamac .... Cool!